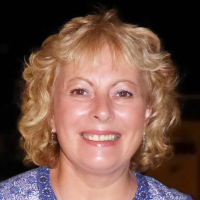 Sonia Kilvington
Crime Fiction, Suspense, Mysteries, Supernatural Suspense, Horror
Profession

Freelance writer/ journalist
Sonia Kilvington is a journalist and fiction writer from Cyprus, who loves to write dark and disturbing short stories in genres such as noir, crime, ghost and Sci-fi. Credits include Out of the Gutter Online, Spelk fiction, Pulp Metal Magazine & Near to the Knuckle. Her new short story collection, Nightmare Asylum And Other Deadly Delights - published by Close To The Bone, is available on Amazon.
I believe in everything until it's disproved. So I believe in fairies, the myths, dragons. It all exists, even if it's in your mind. Who's to say that dreams and nightmares aren't as real as the here and now?
John Lennon
Many of our daydreams would darken into nightmares, were there a danger of their coming true!
Logan Pearsall Smith